Music and Ensembles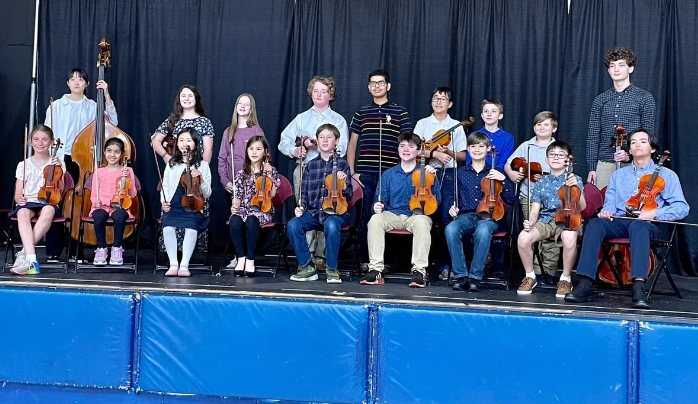 Lower School children take weekly music classes. Lower school students will participate in a performance-based curriculum that encourages and fosters the growth of the various skills and techniques involved in performance.
Middle School students experience music as a nine-week rotation. Middle school students take an introductory level Music Appreciation course which will acquaint them with the elements of music through a study of the various genres of music.
Upper School students take a more in-depth Music Appreciation course in which they will spend more time discussing, researching, and thinking critically about the various genres of music. Students perform several productions a year. These productions include but are not limited to Veteran's Day, Grandparent's Day, Festipalooza, and the end-of-the-year performance.
4th through 8th graders are eligible to participate in the ensemble. The rental of the instrument is additional.
Eighth through twelfth grades can compete in All Select and/or All-State Chorus, Band, and/or Orchestra. Students may also audition to compete in the Georgia Independent School Association (GISA) Spring Literary Competition in piano, girl's trio, boy's quartet, and boy's and girl's solos.